Men's hair care
Hair care for men goes far beyond simply shampoo and a haircut. For most men hair care should be a priority, and of course, that care extends to beard and body, as well.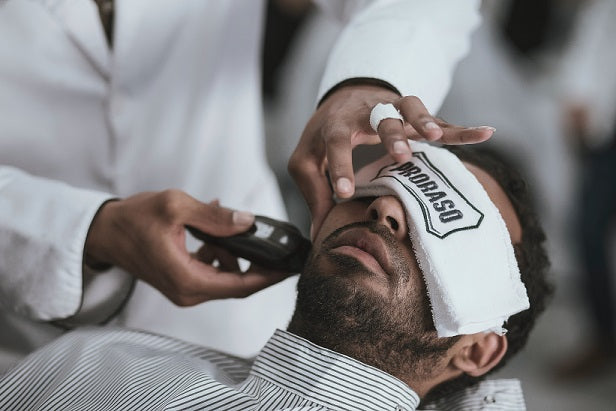 For Beards
A manly beard is something to be envied, and we have the best beard growth tips for you, right here. Increasingly, beards are becoming popular as a style statement – but proper hair and beard care is essential if you want to look your best.

For many guys, beard growth and maintenance can be a challenge, but with the right know-how, along with a range of easy-to-use products and accessories, it's never been easier to look your best.

Choosing the right beard shape and style for your features is important, while maintaining your beard should become an easy daily habit that doesn't cost you too much time or effort. Sporting a manly beard is just part of an overall manscaping strategy which includes nutrition, skin care, hair care, and hair removal where it's required. Even if you haven't been blessed with the best beard genetics, you can still achieve decent beard growth, choosing types of beard styles which suit your facial type and accentuate your best features.

For some men, it's also about keeping beard hair manageable. Facial hair growth can quickly get out of control, and so regular, diligent hair removal is also necessary in order to keep a fast-growing beard neat and presentable.

Our range of beard trimmers, beard oils, cleansers and conditioners, and much more, is designed to suit every need – and every skin and hair type. Getting some professional advice from a hair and beard care specialist is a great start, but regular trimming, shaping, and styling is the key to maintaining a well-groomed appearance.

Some simple tricks of the trade are also good to know – for example, regular washing is essential, because clean beard hair absorbs the nutrients in beard oil far more effectively and is easier to train and shape. And, although beard oil should be applied with your fingers, you need to use a good beard brush to ensure that it's evenly distributed and is properly absorbed. Many men also don't know that facial hair is actually structured differently to the hair on your head - and tends to be drier and more brittle – so getting the right beard growth tips is really important.

Take a look at our range of hair and beard care products – and get the beard you've always wanted.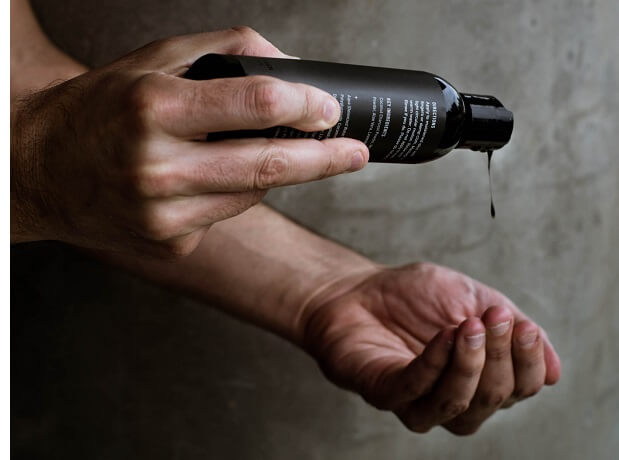 For Hair
Proper hair care should be an essential part of your daily routine, but all too often, hair for men is a neglected subject. Because we're guys, and creatures of habit, we tend to do what's most convenient – a quick shampoo with our daily shower. However, a little know-how goes a long way, and there are better ways to groom and maintain a healthy head of hair.

For example, daily washing isn't the healthiest option for your hair, and can even lead to reduced hair growth, because frequent washing strips away essential oils and nutrients from your hair and follicles. A better option is to wash your hair, using a mild shampoo, every three to four days, but to use conditioner daily in order to protect hair strands and preserve hair flexibility.

Hair health goes hand in hand with scalp health, and you can enhance both by staying well hydrated, eating sensibly, and reducing exposure to excessive sun or harmful environments. Finding the right hair style for you is a personal choice, and whichever style you choose, specific hair care tips will help you maintain your hair health. For example, short hair should be cut every 3-4 weeks, focusing on shaping excess growth, while longer hair should only be cut every 10-12 weeks, with the emphasis on the removal of split ends to preserve hair health. To cut men's hair properly is a skill that can be learned – and with the right tools and accessories, you can maintain your hair at home between scheduled barber visits, too. Whether you want to encourage hair growth, or remove excess hair carefully and skilfully, a little knowledge and practice goes a long way.

For optimum hair health, there are other tips too: for example, taking a daily multivitamin, getting scalp massages, and eating more protein, are all good hair health strategies. Also, be wise when you're manscaping, and avoid damage to your hair. Don't use a hot hair drier, because heat leads to hair brittleness and breakage. Instead, towel dry, and let nature do the rest, or use a cool drier to style your hair.

Fantastic looking hair for men is a worthwhile goal, and with our range of hair care products and accessories, you can care for your hair in the best possible way.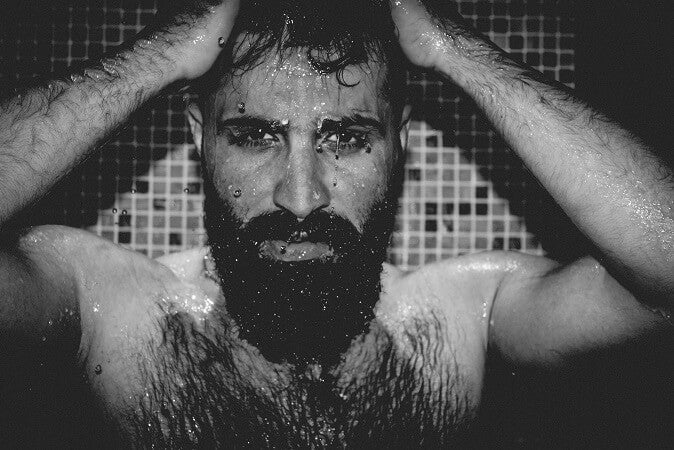 Body Hair
Body grooming for men shouldn't just be a necessity; it should be a daily ritual. Nothing looks better than well-maintained skin and hair, and for all men, making time for manscaping is an investment in your appearance and well being.

Excess body hair is something that most men have to deal with, particularly as they get older, and there are many ways to attend to unwanted hair growth and the removal of hair on a regular basis. Methods range from mechanical means, like using a razor, to using depilatory creams and even lasers – but of course, cost and time are also important considerations.

When it comes to body hair removal, periodic professional manscaping is a good idea, but daily maintenance is also hugely important, because it reduces skin irritation, assists personal hygiene, and simply makes you feel better about yourself.

As a rule of thumb, there are certain parts of the male body that respond better to a razor, while others are easier (and safer) to deal with by using a trimmer. Facial hair, arm hair, and leg hair can usually be shaven with little irritation to the skin, but for any other part of the body, it's generally advisable to use a well-designed hair trimmer.

For many men body hair is not an issue, and you may choose to keep the chest hair for example, and even encourage growth, while still being diligent about the removal of back hair. The choices you make are often influenced by your genetics, how you prefer to style yourself, and the time you want to spend on regular manscaping. The right equipment for the job is really important here – you could use a beard trimmer on your body, but we wouldn't recommend it. A proper body trimmer is designed for more robust use, covers a larger area, and will save you tons of time.

When using trimmers or even a razor, the best counsel is to always take it slowly, start off at a high setting or angle, and do spot checks to ensure you're happy with the result before committing to a large area. Body grooming for men is never an exact science, and you have to find what works best for you.

You can browse right here to view a great selection of products to suit all your manscaping requirements, and whether you're just doing light maintenance, or heavy-duty hair removal, we have exactly what you need.
The removal of unwanted hair also forms a very important part of self-care for men, and it's easier and more economical than ever to attend to your own manscaping needs. We all know that when you look better, you feel better – and the growth of the hair and beard care industry, and the availability of better research and information, means that one-stop home hair care is a practical approach to take.
Time to evolve
Gone are the days when the average man was content to use a bar of laundry soap as an all-in-one. Thanks to a newfound awareness of healthy male grooming, and the necessity of investing time and attention in looking one's best, manscaping is far more than just a trend. Looking well-groomed is back in style, and whether it's hair growth or hair removal you're after, we have just what you need. Hair and beard products for men have also undergone a revolution, and today there's more to choose from than ever before.
Our Blog on Hair Care & Beard Growth
What we are all about
We know the challenges that men face and through MyManFur we want to provide you solutions to your hair challenges. We also pride ourselves in our work to hire and train previously unemployed men from our society to help bring you this site
Shipping
Products will ship within 2 business days. If you purchase over $50, shipping is free!
Delivery
We try our best to get the products to you within 5 business days.
You Are Helping
When you buy, we are able to fund the training of more unemployed men in our society
The best hair and beard styles for men are ones that accentuate your specific facial features, are easy to maintain, and complement your lifestyle – and with the right selection of manscaping products, it's easy to develop a hair care routine that suits your budget, too. And, as a male with access to quick and easy hair and beard solutions, you're investing in a look that will never go out of style. Grooming for guys is a necessity and should form part of every man's self-care routine, and in a world where we're exposed to daily pollutants, stress, and other damage caused by a modern, fast-paced lifestyle, having a hair care game plan is essential. Regular hair and beard grooming is especially important to help prevent hair loss as we get older, and for most men, looking professional, well-groomed, and downright attractive is also a key consideration when it comes to business and relationships.
Hair and beard care for men also goes beyond the necessity of good grooming – it's equally important to ensure that your hair health is optimized by getting enough good quality sleep, as well as a diet that supports healthy hair. Foods rich in Vitamin B are especially helpful, and of course, by conditioning your hair or beard regularly, you're ensuring healthy skin too.
If you're new to the science and art of smart hair care and general manscaping, you'll find lots of useful information right here, as well as the tools and tips to help keep you looking great. Our selection of hair, beard, and body hair grooming products is perfectly suited to a wide range of hair and skin types
For all men hair care should be part of a daily routine – simple, and easy to maintain. Whether you're exploring hair and beard care options, or solutions to unwanted body hair, we have exactly what you're need.